Dear My Friends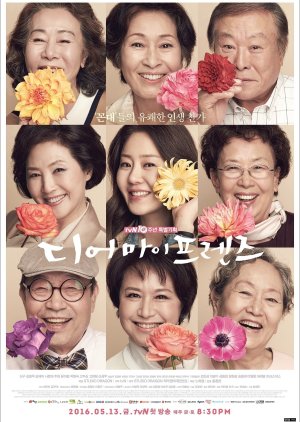 Sebuah kisah realistis dan ceria tentang "pemuda-pemuda senja" dan orang-orang muda yang berteman dengan mereka.
Title: Dear My Friends
Synonyms: My Dear Friend
Native: 디어 마이 프렌즈
Country: South Korea
Type: TV
Status: Completed
Score: 8.9
Year: 2016
Release Date: May 13, 2016 - Jul 2, 2016
Network: tvN
Genre: Drama, Family, Friendship, Life, Melodrama
Duration: 1 hr. 10 min.
Rating: 15+ - Teens 15 or older
Reminders: If a video doesn't load, make sure to turn off your pop-up blocker or try restarting your browser. Dear My Friends subbed episode listing is located at the bottom of this page.