Doctor Prisoner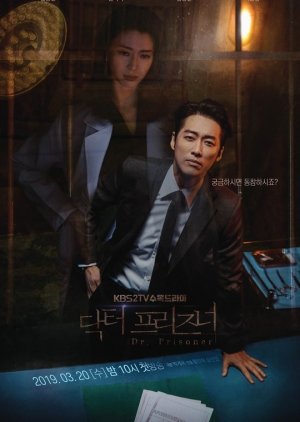 Na Yi-Je yang diperankan oleh Namgung Min adalah ahli bedah dengan keterampilan yang sangat baik dan dia juga orang yang baik. Dia terlibat dalam kecelakaan medis yang tidak disebabkannya. Kecelakaan medis membuat Na Yi-Je dikeluarkan dari rumah sakit tempat dia bekerja. Dia kemudian mulai bekerja sebagai kepala klinik medis penjara.
Title: Doctor Prisoner
Synonyms: Dakteo Peurijeuneo
Native: 닥터 프리즈너
Country: South Korea
Type: TV
Status: Ongoing
Score: 8.6
Year: 2019
Release Date: Mar 20, 2019 - May 23, 2019
Network: KBS2
Genre: Drama, Medical
Duration: 35 min.
Rating: 15+ - Teens 15 or older
Reminders: If a video doesn't load, make sure to turn off your pop-up blocker or try restarting your browser. Doctor Prisoner subbed episode listing is located at the bottom of this page.