Haechi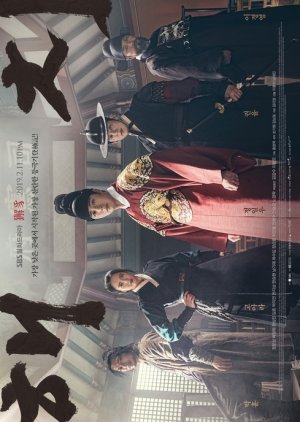 Bercerita tentang masa Dinasti Joseon. Ditetapkan selama periode tersebut empat orang yang berasal dari berbagai lapisan masyarakat sedang berkumpul untuk memilih Pangeran Lee Geum sebagai Raja dan mereformasi Saheonbu. Mereka adalah Lee Geum, Park Moon Soo, Dal Monn, dan Yeo Ji.
Lee Geum merupakan pangeran yang cerdas. Namun, walaupun dia cerdas, dia tidak diakui sebagai pangeran karena lahir dari ibu yang berasal dari kelas rendah.
Sedangkan Yeo Ji adalah seoang penyidik terbaik di Saheonbu yang menyelidiki kasus dengan sangat antusias. Yeo Ji juga mempunyai bakat seni bela diri dan pandai berbahasa asing.
Sementara, Park Moon Soo telah menyiapkan ujiannya menjadi seorang pejabat publik. Dia tidak terlalu pintar dan sering mengalami kesulitan dalam ujian.
Namun, Moon Soo sangat jujur dan berhati lembut. Terakhir, Dal Moon seorang badut terkenal yang pandai seni bela diri.
Title: Haechi
Synonyms: Hatch
Native: 해치
Country: South Korea
Type: TV
Status: Completed
Score: 8.3
Year: 2019
Release Date: Feb 11, 2019 - Apr 30, 2019
Network: SBS
Genre: Action, Adventure, Historical, Melodrama, Political
Duration: 35 min.
Rating: 15+ - Teens 15 or older
Reminders: If a video doesn't load, make sure to turn off your pop-up blocker or try restarting your browser. Haechi subbed episode listing is located at the bottom of this page.