Love in Sadness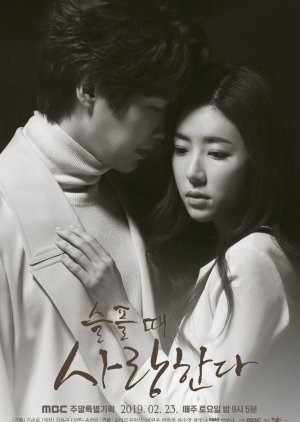 Drama "I Love When I'm Sad" berkisah tentang seorang wanita yang dikejar, seorang pria yang mengejarnya, dan seorang pria yang menyembunyikannya. Ini akan menceritakan kisah pengejaran berbahaya, keinginan rahasia, dan karakter yang begitu romantos.
Seo Jung-Won yang diperankan oleh Ji Hyun-Woo adalah seorang ahli bedah plastik. Dia orang baik, pintar dan tampan. Dia jatuh cinta dengan Yoon Ma Ri diperankan oleh Park Han-Byul. Yoon Ma-Ri adalah seorang seniman dan menantu keluarga chaebol.
Kehidupan pernikahannya sengsara. Suaminya Kang In-Wook (Ryu Soo-Youn ) terlihat seperti suami yang sempurna, tetapi ia terobsesi dengan Yoon Ma-Ri dan melakukan kekerasan terhadapnya. Yoon Ma-Ri memutuskan untuk melarikan diri dari suaminya yang obsesif. Dia bertemu Seo Jung-Won dan jatuh cinta padanya.
Title: Love in Sadness
Synonyms: Seulpool Ddae Saranghanda
Native: 슬플때 사랑한다
Country: South Korea
Type: TV
Status: Ongoing
Score: 7.7
Year: 2019
Release Date: 23, 2019 - Apr 27, 2019
Network: MBC
Genre: Drama, Melodrama, Romance
Duration: 30 min.
Reminders: If a video doesn't load, make sure to turn off your pop-up blocker or try restarting your browser. Love in Sadness subbed episode listing is located at the bottom of this page.