Medical Top Team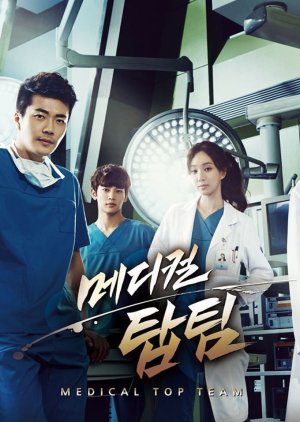 Serial TV ini mengikuti perjalanan menciptakan tim medis multidisiplin terbaik Korea dan kisah-kisah para dokter di dalamnya. Karakter yang memiliki berbagai kesulitan dan dilema berjuang ketika mereka mulai bekerja bersama dan secara bertahap belajar bahwa penyembuhan seseorang menyembuhkan diri sendiri.
Title: Medical Top Team
Synonyms: Top Medical Team
Native: 메디컬탑팀
Country: South Korea
Type: TV
Status: Completed
Score: 7.1
Year: 2013
Release Date: Oct 9, 2013 - Dec 12, 2013
Network: MBC
Genre: Medical
Duration: 60 min.
Rating: 15+ - Teens 15 or older
Reminders: If a video doesn't load, make sure to turn off your pop-up blocker or try restarting your browser. Medical Top Team subbed episode listing is located at the bottom of this page.
Medical Top Team Episodes