Memory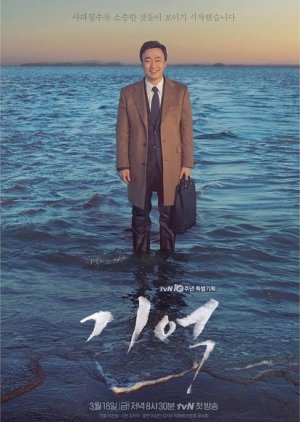 Park Tae Suk adalah seorang pengacara yang mengetahui bahwa ia menderita Alzheimer dan mempertaruhkan nyawanya untuk melawan satu kasus terakhir. Drama ini menggambarkan upayanya yang kuat untuk melindungi nilai berharga dari kehidupan dan cinta keluarga, sementara ingatannya mulai memudar.
Title: Memory
Synonyms: Gieok
Native: 기억
Country: South Korea
Type: TV
Status: Completed
Score: 8.6
Year: 2016
Release Date: Mar 18, 2016 - May 7, 2016
Network: tvN
Genre: Drama, Family, Law, Life, Medical, Romance
Duration: 1 hr. 5 min.
Rating: 15+ - Teens 15 or older
Reminders: If a video doesn't load, make sure to turn off your pop-up blocker or try restarting your browser. Memory subbed episode listing is located at the bottom of this page.