Persona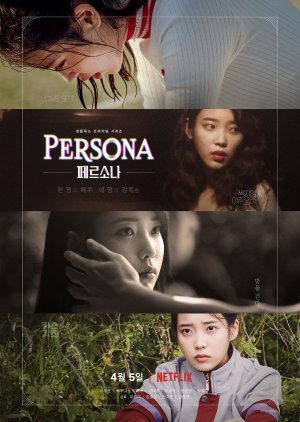 A short film project that will feature IU in four different stories told by four different directors:
"Love Set" directed by Lee Kyung Mi
"Collector" directed by Im Pil Sung
"Walking at Night" directed by Kim Jong Kwan
"Kiss Burn" directed by Jeon Go Woon
IU will play an entirely different character in each of the four films, which were all inspired by the actress.
Title: Persona
Native: 페르소나
Country: South Korea
Type: Movie
Status: Completed
Score: 8.2
Year: 2019
Release Date: Apr 11, 2019
Genre: Drama
Duration: 20 min.
Rating: 18+ Restricted (violence & profanity)
Reminders: If a video doesn't load, make sure to turn off your pop-up blocker or try restarting your browser. Persona subbed episode listing is located at the bottom of this page.